Waxed concrete? THE solution!
Isn't it satisfying when you clean your floor and there are no joints (that become black and dirty over the years) but just one straight clean waxed concrete??!!
We have had the pleasure of installing this material for several times now and all our clients are extremely satisfied with the result. Pick any color you want, the concrete is prepared and poured in one go! Very impressive work.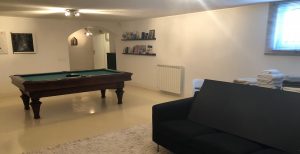 Give us a call on +33.6.14.82.77.91. for a free estimate, you will not be dissapointed!!